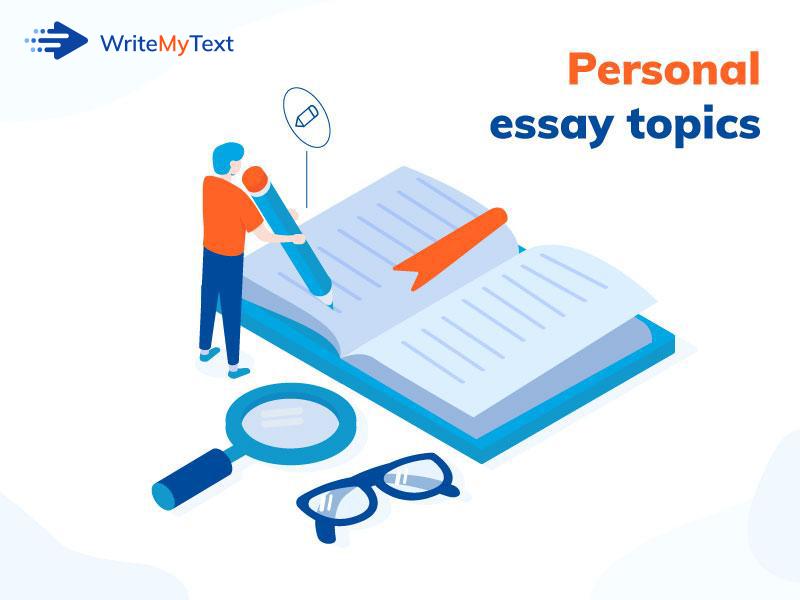 Successful Personal Essay Topics
Do you know how to write a personal essay? In academic writing, a personal essay takes a special place since it demonstrates not only the students' competence and skills but also reveals their personality. As the name suggests, such an essay requires telling some personal information that will help the reader learn more about the writer. As such, there are multiple personal essay topics to write about. Whereas some students find it easy to talk about themselves, others consider writing a personal essay a great challenge. No matter what kind of a person you are, do not commit a mistake and try to write the things that your audience wants to hear. Remember that your first task is to impress and engage your reader telling something that could help them understand you better.
How to Start a Personal Essay?
The characteristic feature that distinguishes a personal essay from any other academic paper is that the writer should not be afraid to sound too personal. Such an essay should come from the author`s heart and describe the events and people that are really meaningful in the author`s life. As such, before you start writing your personal essay, we recommend you to brainstorm and make some notes about the things you would like to discuss in your paper. If you are allowed to select the topic on your own, we recommend you to write down the list of meaningful events from your life that have contributed to your growth. Then, after the thorough reflection on each of them, choose one and develop it into a great essay that will honestly talk to your reader.
A personal essay is usually an integral part of the application process that aims to inform the admission committee what makes this particular applicant so special. If you find it challenging to select the topic for your personal essay, we recommend you to look into the list of personal essay topics for college collected by our experienced professionals and get inspired.
Best Personal Essay Topics
Remember the day when you have met your best friend. How did he or she change your life?
Remember the bravest episode in your life. Describe your emotions at that moment.
How to overcome fear? Support your answer with real-life experiences.
Why do you love your parents? Is there something that makes them special?
Are there some teachers that have contributed to your personal growth? Who are they?
What personal qualities can help the individual succeed in life? Support your answer with your personal experiences.
Sometimes, it is particularly difficult to make the right choice. Describe the moment when you had to make a difficult choice. What were your emotions at that moment?
Do you agree that all failures should be transformed into valuable lessons? Describe the biggest failure in your life.
Discuss the happiest moment in your life. Is it connected with material things or emotions?
What is the place you are trying to avoid?
Is there any day you would like to live again?
What is the most unforgettable loss in your life? How people can cope with their emotions?
Is there any movie that changed your attitude to the world? What lessons have you obtained when watching it?
Is there any trait of your character you are proud of? Explain your answer.
If you were a pet, which one would you choose?
Having a time machine, at which moment you would like to set off?
Describe the greatest discovery in your life.
What kind of person you would like to be in the future?
If you could choose a place for living, which place would it be?
What invention do you consider the most important in human life?
What would you change in your character?
Do you have any secret talents? If not, which talent would you like to have?
What was the hardest lesson in your life?
Is there something you can`t resist? What is it?
Do you like to present or receive gifts? What is the most memorable gift in your life?
Describe the most awkward episode in your life.
What is the saddest news you had to deliver?
Let Us Assist!
Following the needs of the students, we have developed special personal essay prompts that help the students create impeccable essays and receive the expected grades. Remember that in order to write an appealing and captivating essay, you need to select a great topic! We do hope that by picking one of the personal essay topics suggested above, you will turn it into an incredible essay that will bring you the desired outcome. However, if you feel that personal essay writing is not your forte and you cannot understand what are personal essay topics, welcome to our professional service!