Our Affiliate Program
Pros of Our Client-Focused Affiliate Program
Our academic paper writing service is one of the prominent leaders among the custom writing agencies. To maintain our clientele base on the same level and to attract even more new customers, we have decided to introduce you to an affiliate program that aims at helping customers earn money while still being able to order papers from us. We have been creating our affiliate program with the aim of showing commitment to all of people who order from us. This program actually demonstrates our gratitude to every person who has been using custom writing help from us. From now on, you do not merely spend money on our custom writing services but you also earn money with the assistance of our affiliate program. You can now earn with us to be able to afford any type of writing or editing orders.
If you are considering the idea of taking part in the affiliate program, then check out the following specifics. First of all, to get the earned bonuses, you will have to be involved in the promotion work and share information about our company to your friends, family members, relatives, neighbors, group mates, etc. Only after you successfully perform the promotional campaign, will you be able to enjoy the bonuses and pay for your orders with them. Sounds great, right?
Propositions from Our Affiliate Program
10% bonus is provided to you if you have properly performed your functions of the promotional campaign and have attracted new clients to our service. To be more precise, the 10% bonus is added to your account when this new client places the first order with WriteMyText.com.
17% discount is provided to the new client in case he/ she has used the promo code sent by you under the conditions of the promotional campaign.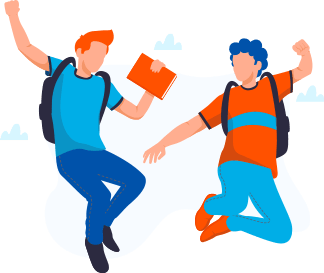 How to Become Involved into the Affiliate Program

Open your personal account and go to the "Affiliate Program" information chapter.
Carefully read through the chapter by paying special attention to the promo code number, the email sending form*, and the link taking one to the company's affiliate program section.

Copy the link and forward it via email to your friends, group mates, class mates, and other students who may find our services useful.

The person receiving the email from you will get the individual promo code number as well as detailed description of our custom writing agency and its services.

The discount will be automatically turned on as soon as you enter the promo code.

You will be memorized by the system so that the promo code can be used only once.
*This is the "My friends' email" field, where you insert emails of your friends, family members, group mates, and other persons who are students and who may find our service topical to them.
Benefits of Our Affiliate Program
You will receive bonuses for each new customer you invite to our company. After this person places the order on WriteMyText.com, you will get a notification about a 10% bonus.
You can accumulate the bonuses in your private cabinet and use them for conducting order payment. You will be able to pay for research papers, case studies, essays, and other academic paper types.
You can also withdraw the money equivalent of the bonuses via PayPal or wire transfer.
Contact our company right now, order papers from us, boost your academic success, and become a part of our affiliate program to earn money with us!