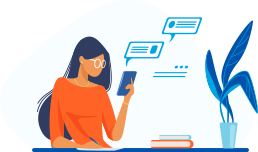 Culturally Relevant Pedagogy
Introduction
Coined by Gloria Ladson-Billings, culturally relevant pedagogy describes a form of teaching that not only focuses on transfer of new age knowledge, but also exploits a student's social, intellectual, political, and emotional needs as a means to excel in the former. That is, teaching supports students' ideologies and personality to foster positive attitudes and consequently impart knowledge and skills. To the teacher, this system means he/she bridges the gap between school and the society, while still delivering curriculum requirements. This subject delineates into three distinctive maxims. Firstly, students must excel in their curricular undertakings, secondly, they must nurture their culture, and lastly, their critical consciousness should empower them to challenge the cultural norms status quo. This paper details a comprehensive explanation of cultural relevant teachings and its three facets from a practical dimension by examining innovative ideas being utilized to bridge schools, the society and new age skills imparted on students, to that end, background information on each institution is also included.
The New School
Founded in 1919, The New School is a premier university housing one of the world's largest design school, art college and social research institute among others. The institution focus on art and design courses is in conformity with the 21st century demand for cutting edge designs in almost, if not all, spectrums of life. According to Dr. Daniel Pink design age is the new industrial age, a fact that places The New School in the watch list when it comes to institutions that impact the world hitherto. The institution boasts of a distributed network of academic centres in Paris, New York, Shanghai, and Mumbai offering approximately 135 undergraduate and graduate programs to some 10000 students.
Academic Success
The New School has state of the art class rooms, equipment and facilities that drive excellence. Classes are limited to 50 or less students to facilitate teacher-student relationship. Lecturers and professors highly aim to foster intellectualism through an interactive process that not only makes students feel comfortable in class, but also enhance their choice on academic excellence. Walking down this path calls on teachers to make students feel welcome, at ease and culturally unopposed. In this regard, teachers have to make the minority feel relaxed in an environment dominated by students enforcing different social norms.
Description of Cultural Relevance Teaching at The New School.
Students whose ethnicity and cultures correspond to the schools location always have an upper hand in the learning process. On the other hand, their counter parts who are marginalised get alienated and disengaged, thus trailing back in class. At The New School, cultural sensitivity is not only paralleled with emphasis on providing stereotyped relics like art, food, and dressing representing the marginalized students, but also communication and learning ways are tailored to accommodate them. Teachers are taken through a background study of students' cultures, and in turn they are able to interpret behaviour within a specified cultural context. Then, they fashion learning activities that are meaningful to the mainstream and marginalized students alike.
In supporting a cultural sensitive environment, classrooms at The New School are filled with learning materials from diverse backgrounds. As a result, students get to learn about their peers, and consequently accommodate them **. During class interactive sessions, students openly share their differences. Upon establishing genuine interests in one another, they share their personal stories and often painful experiences while trying to fit in. At the end, they end up appreciating each other. Secondly, teachers maintain close relationships with parents and guardians in a bid to understand social norms prevalent to students. Teachers support "celebrate diversity" discussions in class held ones monthly which bring out the aforementioned results.
The New School has further gone ahead to reshape its curriculum, thus accommodating diversity in the study place. The functional curriculum is interdisciplinary, child centred and utilizes multifaceted strategies, like cooperative learning. Essentially, the institution curriculum has been developed to encompass; Students interests in each other' background; Constant change in students demographics; Rigidity in changing schools staff with regards to students cultures; Programs for English Non-native Speakers to accustom themselves with the language, while native speakers are encouraged to learn alphabets from other cultures .
West New York Middle School
Operating under the mission, maximizing students potential for success in an ever-changing world, West New York Middle school is home to over 12,000 students. The school offers the following educative programs: Early childhood, English as a second language, Bilingual education, early literacy, peer leadership programs, special education, and Information technology. This institution is located on 6028 Broadway Avenue, West New York.
Description of Cultural Relevance Teaching at New York Middle School
Children who keep to themselves during class work tend to perform dismally due to disengagement. However, when working in small peer groups in which they play a part in controlling interaction, these students have been noted to crawl out of their shells and speak more freely. Student controlled group discussions is a mandatory curriculum activity at New York Middle school. This activity has served as a bridge between oral language inherent to students and academic language developed in class. Academic knowledge sharply contrasts with social interaction knowledge gained at home, and students –especially marginalized ones- feel estranged especially in an environment wherein there mainstream peers answer all questions in class. As a solution, the institution has enacted weekly one on one mentorship programs between students and teachers. Secondly, individuals are encouraged to explain their processes to others, a process that leaves them feeling appreciated and able. Teachers affirm this actions by training students to make personal choices and feel confident to publicly express them.
Teachers are mandated to build a relationship with the student right from the first week. This is done through use of survey and questionnaires to learn of students' interests and further enhanced viz one on one students-teacher mentorship sessions. In this programs, students are allowed to express what they expect from their peers and a 'good teacher', and further what each of this groups can do to be the best. Additionally, students are encouraged to share their negative as well as positive life experiences. As a result of talking out about their expectations, each student finds a true friend in the teacher and their peers alike. Students further develop hope to succeed intellectually, and strength to defend their culture.
In elementary classes, instructors use call and response methodology during story time. Carefully selected good deeds journal encourage all students to view each other as a brother or sister regardless of their ethnicity or race. An equal opportunity is then presented to each student to convey their understanding of the moral present in the story. In another dimension, an interactive process is initiated in every class. Though this notion is common, the delivery mode embraced at New York middle school is quite different. For instance, students could be encouraged to draw their family members on a piece of paper, and basic math is taught using the number of people in the picture. The students are then asked to frame pictures by linking them into patterns, which are then used to study shapes like diamonds or circles in an array. This learning paradigm makes math more interesting and personalized, while establishing links between maths and family backgrounds and cultures. Consequently, students appreciate each other since they are all regarded equal and each image drives new age skills regardless of culture or race.
Riverside Military Academy
For over 10 decades riverside Military academy has consistently achieved a remarkable college acceptance rate. Currently the school enrolls approximately 500 cadets from 25 different states and 27 other countries. The institution serves boys giving allowances for boarders and day students in grade 7 through 12. The campus is placed 50 miles North East of Atlanta along the shores of Lake Sydney in Gainesville, Georgia state. Having enrolled students from diverse background, cultural relevancy is a key prerequisite to attaining excellence.
Description of Cultural Relevance Teaching at Riverside Military Academy
The academy identifies top notch teaching practices are culture bound. Thus, a methodology that work for US based students will not necessarily work for host nationals. For instance, when using a field example in which a ford truck was used to save soldiers, it really resonates well with American students. However, Asian cadets feel marginalized. At Riverside, instructors fail to mention country specific data and in the case of the truck, instructors include ford, Toyota, and Volkswagen examples to identify with everyone. Other instances deployed positive recognition and acknowledgement from roles played by armies from other cultures through history.
Military cadets regardless of their backgrounds agree to learn by doing, and consequently the curriculum advanced exploits this avenue. As a result, all students feel equally represented. Military learning groups in this institution are required to be formulated by instructors who have to include students from different cultures together. To further boost group dynamics and attain strong relationships, groups are required to cooperate and compete each other under supervision of an instructor.
Guest nationals have been allowed to play part as instructors at Riverside Military academy. According to Damari, Rubin, & Logan-Terry, soldiers always listens calmly and takes in more advice when a local advices them. Moreover, these students feel more accepted experiencing their very own seat at the helm of military ranks.
The school has encouraged innovative sessions in which individual students pick projects and research towards possible results. At the end, each cadet presents his results in an open class forum equally competing for a prize. This approach has enhanced collaboration and positive jealousness during the course. Marginalized students strive to outdo their mainstream counterparts to prove themselves more worthy. On the other hand, mainstream students strive to maintain their position. Instead of a negative drift culminating, students end up collaborating in through discussions in presenting cutting edge ideas to instructors.
Conclusion
In conclusion culturally relevant pedagogy is key to impart new age skills and transform the society. Schools attract students from diverse cultures and approaches to ensure those marginalized fit to the mainstream system should be crafted. Teachers and students alike need to enjoy a mutual relationship that is enough to balance between social and academic interactions for the advancement of the latter. As detailed above from practices at The new school, West New York Middle school and Riverside military academy, students should exploit the power of peer groups, instructors need to be friendly to their students and learn about their backgrounds, and mechanisms need to be enacted to ensure every student speaks out comfortably.
Related essays