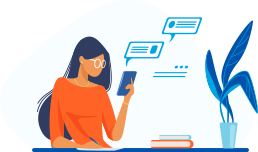 The Impacts of Child Abduction
Introduction
Child abduction is a burning issue all over the world. It is a complex crime that can spoil a child's future. Child abductors often kidnap children from legally appointed guardians or natural parents to get personal benefit. Also, some criminals abduct children to engage them in illegal activities. Child abduction can do serious moral, physical and psychological damage to a child. Also, the victim's family may suffer from severe stress and depression. Most of the countries have strict laws against these crimes. However, parents and local guardians should take decisive actions to avoid child abduction. The following paper analyzes the impacts of child abduction. Also, it provides solutions that can help parents and guardians to protect their children.
Impacts on the Victims
Children often become victims of physical violence, which can affect their moral, physical and psychological well-being. Child abduction is one of the major crimes and acts of violence. It can have a damaging impact on victims. Also, it causes emotional or psychological stress to the victim's family. The trauma experts, David Alexander and Susan Klein consider that child abduction causes cognitive, emotional and behavioral disorders. Victims often experiences fear, shock, numbness, and anxiety. Sometimes, an abducted child loses hope for life. In such situations, a hostage may lose his or her memory and concentration. Moreover, an abducted child may have various mental disorders, such as intrusive thoughts about past, disorientation and confusion. Also, Alexander and Klein found that a hostage may cause a mental state of hyperarousal or hypervigilance. Furthermore, a victim of abduction may have profound fears of various incidents, which he or she faced during abduction process. In some cases, child abductors or kidnapers may force hostages to live in unhygienic conditions for a long period. As a result, children can develop social withdrawal behavior. Besides, some kidnapers might make hostages use narcotics, which can cause partial or complete failure of memory. After such incident, children may forget where they were and what had happened to them. Sometimes, victims may have psychological disorder, and it can cause degeneration of brain cells. It can result in a specific mental state when a person accepts painful reality as a regular event. In addition, psychologists noted two distinguishing types of behavior of child abduction victims. These are frozen fright and infantilism. Initially, a hostage suffering from frozen fright condition may have paralysis of common emotions. Later, the victim develops regressed behavior, such as too much dependence on the abductor.
Moreover, long time captivity may trigger negative psychological conditions to a child's mind. A victim's mind can develop a state of learned helplessness. In other words, he or she can develop a belief that nothing can improve his or her life. As a result, a hostage may lose hopes for life and security. Psychologists found that 50 percent of abduction victims suffer from Post-Traumatic Stress Disorder (PTSD) and 30 percent of them experience deep depression. Furthermore, the International Classification of Mental and Behavioral Disorders (ICD) recognizes that victims of catastrophic experiences may have chronic disorders. A hostage may develop mistrustful or hostile behavior. He or she may want to have social estrangement. Also, victims often create chronic feelings, such as emptiness or a fear of constant threats. For example, in 1976 Chowchilla kidnapping case, 26 children were abducted and kept in a vehicle for a long time. As a result, all the children developed PTSD. Some children had even worse conditions, such as death dream, pessimisms and shame. Reports show that rescued children may have some additional issues, such as loss of interest in friendship, studies and social activities, regressed or dependable behavior, stubbornness, and school refusal. Besides, Alexander and Klein believe that the severity of PTSD depends on the survivor's humiliation or deprivation experiences. For example, if a hostage was subjected to physical violence, then he or she can suffer from severe traumas and disorders.
In addition, in child abduction process hostages may have various physical disorders. Thus, during the period of captivity a child may suffer from asthma, cholera or other pre-existing diseases. Besides, victims cannot get basic health care during the detention period, such as a nutritious diet, comfortable sleep, fresh air, and exercise. Moreover, some victims may develop resilience. Psychological evidence shows that the majority of young female victims may develop passive-dependent disorder because they are more emotional than men. Also, they may think that one's fate is totally dependent on someone else's authority. Often, rescued children develop adjustment problems with the society. They need post-incident medical treatment. A rescued child may have conflicts with family and relatives if he or she does not receive appropriate care after the abduction or kidnapping incident. Recently, experts designed pathogenic and resilience models for abduction victims. These models provide children with optimistic and positive approaches to life. Also, many survivors manage to cope with normal life if they get enough support from parents and local community. Additionally, the resilience models enhance best coping methods that can improve the survivors' psychological conditions. Alexander and Klein believe that some hostages may learn to cope with imprisonment, which helps them to survive or escape from a complex situation. For example, an Austrian woman, Natascha Kampusch was kidnapped in 1998 and held captive for many years. The kidnaper forced her to live in a small cellar for eight years. During that time, Natascha became a victim of mental and sexual harassment. However, she controlled her emotions and mental conditions and escaped in 2006. Hence, experts believe that positive emotions and willpower can help people to escape from various complicated situations.
Impacts on the Families
Child abduction may create a serious impact on a victim's family. The U.S. National Center for Missing and Exploited Children informed that more than 750,000 children's missing reports are registered in the U.S. every year. Also the organization claims that the law enforcement department rescues 97 percent of abducted children. However, these procedures may take a long time. For example, Jaycee Dugard was kidnapped in 1991, when she was 11 years old. Police found her alive after 18 years of her missing report. On the other hand, Phylicia Barnes was abducted in 2010, and she was found dead in four months after the incident . So, in these cases, victims' families may suffer from high stress and depression. Professor, Pauline Boss describes that abduction often causes physical and emotional effects on victims' families and relatives . Moreover, disappearance of loved ones may cause severe brain injuries and other emotional issues. Sometimes, victim's parents may develop aggressive or combative behavior to hinder the pain of loss. Also, guardians may have hopes to get back their child for a long time. As a result, they may neglect present conditions. For instance, Etan Patz was missing since 1979 . The law enforcement department did various researches to find him for many years. However, in 2001, authorities declared him dead. Patz's parents had cherished hope to find their child till they heard the tragic news. Psychologists believe that abduction can cause long-lasting stress and depression to a family, which can even affect generations. A woman reported that she and her family had not discussed their missing sister for 30 years . The woman claims that memory of a missing person may create psychological stress to a victim's family. Therefore, she thinks that people should live in the present moment instead of thinking about past incidents.
Child Abduction Prevention Methods
Child abduction can produce a dramatic effect on a child and his or her parents. Therefore, parents should be careful with their children's safety and security. Moreover, child expert, Dr. Gross designed several safety techniques that can save a child's life. Studies show that abductors always win through intimidation. So, parents should encourage their children to develop confidence and self-esteem. They can practice safety techniques with children at home. Gross named these techniques according to their features. For example, Velcro technique teaches kids to hold or grab a tree, sign post, or different adults. This procedure can make it harder for the abductor to disengage a child . Additionally, the yelling technique can help children to attract attention if a stranger is trying to take them away. Also, parents can teach their children how to escape from a car or house . Furthermore, guardians can give their kids a whistle on a necklace, which can help them to make noise in severe cases. Nevertheless, parents should provide enough attentions to their children. They should get to know their friends and other people with whom they communicate. Also, in case of teenagers, guardians should monitor their online activities, such as social media sites. Besides, they should inform their children about cyber crimes. Thus, parents can protect their children .
Conclusion
In conclusion, child abduction is a serious crime. It can spoil or destroy a child's life. Also, child abduction can have severe negative impacts on a child's family. Abduction victims and their families can suffer from severe stress and depression. As a result, it can create brain injuries to a child and his or her family. Moreover, abducted children experience different traumas, disorders and diseases. Victims of child abduction often experience numerous anxieties including fear and shock. In addition, some abducted children lose hope for their future. They can develop confusion and disorientation. Furthermore, some kidnapers use drugs and narcotics on abducted children. As a result, victims may forget their identity. Additionally, the majority of abduction victims develop PTSD, and they can exhibit hostile behavior. Besides, child abduction has various negative impacts on a child's family. It may cause emotional and physical effects on the parents and other relatives. Disappearance of close ones may cause severe traumas and shock to the guardians. Sometimes, these incidents may cause combative or aggressive behavior in parents. However, child abduction prevention methods can guide parents to protect their children. Parents should teach their kids various techniques that can save their life. Also, they should notice their children's friends and other elders with whom they communicate. Thus, parents can prevent child abduction.
Related essays