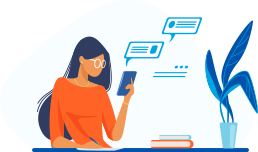 World Food
Introduction
Our planet has some of the best mind-blowing dishes and flavours. There are all sorts of recipes from its corners. Look below at food for inspiration and nutritious substances that human beings enjoy. Whichever way you choose, the food experience remains great.
This paper is going to discuss some of the factors that have influenced the choice of foods and drinks in different regions across the world. Hospitality and management is a diverse field that entails a lot of factors that affect national food and drinks. Some of these discussed in this paper include historical and geographical, as well as dishes connected with traditions and celebration.
1. Characteristics and Influences in World Cuisine
1.1 Comparison and Contrast of Washoku (Japanese Cuisine) and Kimchi (Korean Cuisine)
Washoku is typically a Japanese cuisine, while Kimchi combines both Korean and Japanese characteristics. However, UNESCO recognized it as a Korean cuisine. Washoku consists of meals served in ordinary homes, while Kimchi is a communal food served in both ordinary and special homes. The former was served during annual celebrations and ceremonies, while the latter was served during harsh weather conditions (Andoh 2012, p. 47). For example, in winter, it was aimed to help community members cope with difficulties associated with low temperatures and less food supply.
The following four elements form the basis of Washoku: pickles, rice, side dishes, and soup. The most important dish is rice, which is a staple food for the Japanese (Ellwood, 2014). Pickles, side dishes and soup are served along with rice just to enable people to enjoy the meal more. The latter is served in bowls and then eaten in turns with the use of chopsticks. In contrast, Kimchi consists of fermented vegetables and chili pepper. It is argued that the name "Kimchi" was coined from the word "shimachae," which means adding salt to vegetables. The most common ingredients for Kimchi are radish, ginger, sugar, garlic, red pepper, cabbage, salt and fish sauce.
For Kimchi food to be of its best taste and reveal its full flavour, it should be stored for a period of about six months at room temperature. In contrast to the Korean cuisine, Washoku dishes are normally prepared and served as a meal immediately. They are required to be fresh when being served.
1.2 Factors that Influence Washoku and Kimchi
Washoku does not include a lot of animal fats in its ingredients and therefore is a healthy diet to the people of Japan. The latter prefer being served washoku in most of their meals because it prevents them from suffering from obesity. They get alternative satisfaction from umami flavour used skilfully to prepare washoku (Andoh 2012, p. 54). The Japanese cuisine expresses seasonal changes and the beauty of nature through the decoration of dishes with seasonal leaves and flowers. The meal is also served on plates. It is another factor that has influenced its choice as a Japanese cuisine.
The next factor that has impacted the recognition of washoku as a national cuisine is because it relates to New Year celebrations and ceremonies (Andoh 2012, p. 54). It is also served during some other annual events celebrated in Japan by ordinary families to strengthen their regional and family bonds. Members of the family consider this meal as a gesture of blessings when they sit together to share the meal. Washoku has held the Japanese heritage for a very long period of time. The Japanese culture is associated with a lot of celebrations and ceremonies, and this is another factor that has influenced washoku to be considered as a Japanese cuisine. The majority of the Japanese are from ordinary families, and therefore they serve washoku during celebrations. It enables them not to forget their dietary cultures (Suzuki et al. 2013, p. 492).
Knowledge, traditions and skills are required to produce, process, prepare and even to consume washoku. It shows social and cultural beliefs of Japanese during New Year ceremonies. Each and every dish associated with washoku is symbolic to the Japanese culture. It is popular in Japan because it gives the locals an opportunity to eat locally produced foodstuff such as edible wild plants, vegetables, fish and rice (Andoh 2012, p. 55). It is important to note that washoku has received international recognition as healthy dietary. It is the reason why it is considered as intangible food by UNESCO.
Kimchi is recognized nationally in Korea. It is not only popular in this country, but also common in China and Japan. It is almost impossible to find a meal served in Korea without Kimchi as a supplement. This kind of meal is very important to the Koreans, especially in winter when there is an insufficient supply of vegetables. This factor has influenced its choice as a national Korean cuisine.
Koreans are aware of the importance of eating vegetables, and that is why, they have created a unique fermentation technique that enables them to include vegetables in their diet in times when weather is very unfavourable. Almost no restaurant serves western food without kimchi as a side dish to such meals. Koreans believe that a meal can be never complete without kimchi being served along with it. It is mandatory to serve kimchi on each table (Jung et al. 2011, p. 2265).
The problem of storage is another factor that has impacted kimchi. Koreans love kimchi too much, and this has prompted them to design a special refrigerator to store it. It was designed over fifteen years ago. It is believed that almost eighty percent of households in Korea have installed this special refrigerator (Jung et al. 2011, p. 2270). It shows how this kind of meal is important to the Koreans. Moreover, it is very healthy dietary, since kimchi is made up of several different vegetables and has low calories and abundant dietary fibres. It is also presumed to contain the following minerals and vitamins: calcium, phosphates, vitamin C, iron, beta-carotene, and vitamin B. Just like washoku, it is believed that kimchi has the ability to prevent the Koreans from obesity (Park et al. 2014, p. 8). This has influenced its choice as a Korean cuisine. Moreover, several studies that have been conducted on kimchi prove that it has lactobacillus, which helps the body to fight against cancerous and bacterial diseases. It also helps the body to prevent obesity and aging. Kimchi is served alongside several dishes in Korea and acts a supplement to these meals (Park et al. 2014, p. 13).
2. The Multicultural Nature of Food and Drink in Society
2.1 Historical and Geographical Influences on the Multicultural Nature of Food and Drink and Developing Trends
The multicultural nature of food and drink worldwide has been defined by historical and geographic influences, specifically on the British cuisine. The latter is wholesome, simple and substantial. It is believed that one should be served with four meals a day. The British cuisine has undergone a lot of changes over a long period of time discussed below.
Geographical locations have also influenced its multicultural nature. The way a particular food and drink are served in a given geographical location is influenced by cultural beliefs of that place. Tastes and traditions from most parts of the British Empire have played a very crucial role in the development process of the British cuisine (Black 2010, p. 5). Parts of the British Empire contributed to the latter with a mulligatawny soup from India, as well as kedgeree and tea from chutney from Ceylon. Tea from Ceylon and chutney have remained a very important element in the British cuisine.
The British cuisine is multicultural and is influenced by French and Roman traditions (Gatley, Caraher & Lang 2014, p. 79). British dishes are prepared using spices that have come from the east such as ginger, nutmeg, mace, saffron and pepper (Black 2010, p. 20). Sugar was used as a spice in the British cuisine and was considered as a very expensive and rare commodity. It was included in tea preparation and defined the multicultural nature of tea as the most preferred drink in Britain.
Dishes were made of a mixture of British stodge and exotic spices that were collected across the empire during the Victorian times. The British Empire had the privilege to learn a lot from its colonies. Tea was adopted from China, included in the local cuisine and transferred to India. From the latter, the British people borrowed curry-style spicing in their cuisine. Moreover, several spicy sauces were incorporated such as mint sauce, deviled sauce, ketchup sauce and Worcestershire sauce to improve the taste of dishes (McWilliams 2014, p. 38).
The British cuisine suffered a lot during the First and the Second World Wars because food supply was cut short. Less food was left to ordinary citizens as soldiers used much of it. Food rationing started in 1940 when the Second World War was on course (DeSoucey 2010, p. 433). It was gradually lifted after the end of the war. The British cuisine started to seek a fresh direction in 1980. Chefs were inspired by the nouvelle cuisine, which was undernourished. They incorporated several interesting and diverse ingredients in the British cuisine to improve its taste (McWilliams 2014, p. 39).
Today, most markets and restaurants in the United Kingdom emphasize the need to offer British dishes made of fine and fresh ingredients. Some of them contain exotic fruits, New Zealand lamb, salmon, Norwegian prawns and Dover sole. The British cuisine is still currently composed of several staple foods such as fish, flour, eggs and meat, potatoes and butter (DeSoucey 2010, p. 451). The most important drink is tea.
Therefore, the history has influenced the multicultural nature of food and drink as it is depicted in the British cuisine. The same applies to washoku and kimchi. All cuisines have experienced changes as a result of historical influences. It has also affected drinks because the only drink characterizing the British cuisine in the United Kingdom is tea.
The geographical location has also influenced the multicultural nature of both food and drinks. The following highlights offer the required evidence. Britain is located next to the ocean and therefore has a vast supply of fish. The land is also fertile, where large-scale livestock farming and crop farming are practiced (DeSoucey 2010, p. 452). It is the reason why the British cuisine is composed of beef, fish and potatoes among others. Like Great Britain, being an island, Japan has also a supply of fish and cultivates rice, which are major components of washoku. Korea is the land where people mostly cultivate vegetables. The Korean cuisine is composed of vegetables mainly. What concerns drinks, the most preferred choice in Britain, China, India and Taiwan is tea. Happy lemon's cocoa with rock salt and cheese drink are preferred in Korea and Japan.
4. The Application of Evaluation Techniques and Criteria to a Range of Dishes
4.1 The Evaluation of Dishes in London
The two restaurants in London that are evaluated in this paper are Beagle Restaurant, 397-400 Geffrye Street, London E2 8HZ, and Bao Restaurant, 53 Lexington Street, Soho, WIF 9AS (Giles 2012, p. 21).
The menu photo at Beagle Restaurant
Beagle Restaurant serves foods of Chinese origin, while Bao Restaurant serves dishes of Taiwan origin.
The dish at Beagle Restaurant
The dish at Beagle restaurant is composed of cocktails. Such food is loved by people of Chinese origin. It is prepared to be eaten using chopsticks as in the Chinese culture. This restaurant, which is placed near Hoxton Overground railway station, suits Chinese people visiting London (Giles 2012, p. 21).
The menu photo at Bao restaurant shows the type of dishes offered.
The dish at Bao Restaurant
The dish served at Bao is composed of smoking goat, buns and flesh. It has been made specially to be eaten using hands. Taiwanese people prefer eating their food using bare hands. It meets their expectations and is cool for them to visit the restaurant to get full satisfaction (Giles 2012, p. 21).
4.2 Recommendations for Improvement
Beagle should serve this dish with a bowl of soup to allow the customer to get feel the comfort of consuming food. The dish appears too dry and a bowl of soup will improve the taste.
The dish served at Bao Restaurant is delicious but requires a customer to use hands. Not everyone feels comfortable eating with fingers. The dish can be served as separate pieces on the same plate and then consumed using forks and spoons. It should also be served with a preferred drink.
Conclusion
It is worthwhile noting that culture and geographical locations define the kind of food and drink that are found in respective regions. The supply of both food and drink also plays an important role in their multicultural nature. Food and drink characteristics form the basic component of human lives. The main factors that impact the choice of a certain cuisine are geographical and historical conditions, for example, cold winters and the lack of vegetables make Koreans use special fermentation techniques that characterize kimchi as their national cuisine. Among these factors, there is also the influence of food traditions of other nations, and it is illustrated using an example of the British cuisine.
Related essays